What childhood dreams are made of—the at the new opening this June on Mexico's Riviera Nayarit is worthy of Oscar gold. enlisted Academy Award-winning art director Brigitte Broch to design its spectacular 42,000-square-foot kids' club, situated among the leafy trees in one of the country's last beachfront jungles, less than one hour north of Puerto Vallarta. Among the club's features are a series of tree houses connected by suspended bridges, an insect hut, nursery and outdoor amphitheatre, allowing for endless stretches of the imagination.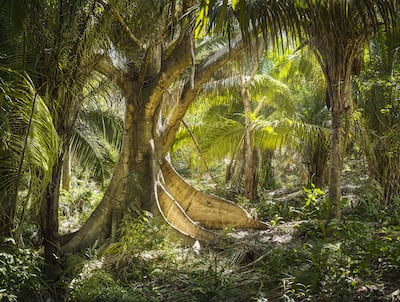 "What most intrigued me about being part of the vision behind the Mandarina kids' club was the world of fantasy that could be created in an ancient tropical forest, especially within the spectacular setting, grand trees and unspoiled nature where the jungle meets the sea," Broch tells Forbes. "It occurred to the leaders of Mandarina that the perspective of an outsider would be a very special touch to the property, especially from an architectural, creative and fantasy point of view."
Fantasy just happens to be Broch's specialty. She has created spectacular sets for such films as "Romeo + Juliet" and "Moulin Rouge," for which she won an Art Direction Oscar. She was enlisted to create her own fantasy at Mandarina, working in collaboration with the architectural team and Ricardo Santa Cruz, RLH Properties' Chief of Business Development at Mandarina.

​​​​​​​"The inspiration for the kids' club came when I was hosting a field trip to Mandarina for my sons and their 4th grade classmates," Cruz explains. "Upon arriving, the kids ran for the giant trees and unspoiled nature as opposed to the beach and surf. They let their imaginations run wild, playing hide-and-seek amongst the trees. I spent several hours that day consulting with these nine-year-old experts. It was at this point that we sought Brigitte's expertise to bring the components to life in a magical way, with masterfully thought out spaces aimed to capture the imagination of children."
The Kids Only Club is open to hotel guests of the new and residents of , among the first One & Only homes to own in the world. It is one of many amenities enjoyed within the gates of Mandarina, which encompasses a one-mile stretch of sandy beach, lush forests, two mountain peaks, One&Only Mandarina, Rosewood Mandarina, world-class dining, two private beach clubs and the .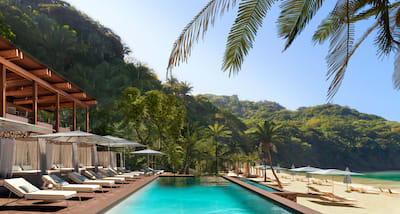 "The surroundings of Mandarina already seem to be a fantasy land—jungle, bays, history and amazing birds. The kids' club is an extension of that," Broch continues. "My ultimate goal for the kids' club is that children will want to keep returning to Mandarina for many years, experiencing new adventures each time and making lasting memories."

​​​​​​​For more information or to inquire about real estate offerings at Mandarina, Visit us .