2019 has been a banner year for The Agency Development Group, which has been inking new deals with incredible properties and brands around the globe, selling out projects at home and abroad.

"2019 has been a landmark year for our team at TADG," says Mike Leipart, Managing Partner of The Agency Development Group. "From Yerba Buena Island in San Francisco to incredible private residences at Mayakoba in Mexico, it's such an honor to represent some of the most forward-thinking, exciting new developments around the world. We're all looking forward to what 2020 will bring."

The Agency Development Group offers a fully integrated approach to the representation of new, luxury development clients worldwide. The company is comprised of leading real estate industry experts with various specialties, including development, asset management, sales and private equity. With the engine in-house to lead everything from land entitlement to sales strategy, TADG provides pre-construction design input, marketing and public relations strategy, sales operation management, branding solutions and a vast international client reach.

In 2019, The Agency Development Group signed billions in new sales mandates, and counts the following projects among its roster of clientele: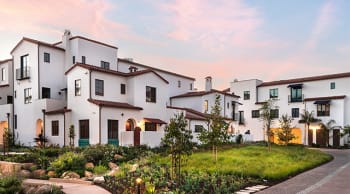 TADG is nearing total sell-out of Estancia in Santa Barbara and The Residences at The Sawyer in Downtown Sacramento. They just completed sales at The Meyer in Los Angeles, a feat achieved in just 62 days that totaled just over $10.1 million with a few sales breaking price per square foot records in the Beverly Grove area for condo sales.

​​​​​​​And with sell-outs under their belts, new launches are right around the corner. The Laurel Weho is
TADG's first leasing mandate, offering a collection of 20 ultra-luxury apartments in the heart of West Hollywood. Up north, Kirkland Tower in Vancouver is TADG's very first project and sales mandate in the state of Washington and is slated to launch sales in mid-2020. The residences represent the first condo-hotel offering of its kind along the Columbia River, with Indigo Hotel service and amenity offerings for its future residents.