The Agency family came out in full force to celebrate the debut of Bel Air's newest and most exciting offering—1475 Bel Air Road. Designed and developed by Ray Nosrati of , the 12,027-square-foot estate is filled with warm finishes and rich textures that provide a sophisticated elegance.

​​​​​​​During the evening event—sponsored by —guests were greeted with glasses of Gambino DOCG Brut, which glittered with 24-karat gold flakes.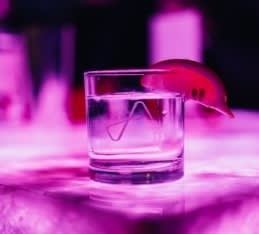 Inside, amidst plenty of atmospheric Vogue candles, DCLA served up spicy tuna tartare with wasabi aioli, half-shell oysters and bacon-wrapped Medjool dates filled with chipotle spiced goat cheese—all of which paired nicely with glasses of Sauvignon Blanc from Malibu Rocky Oaks, Gambino prosecco and cocktails with VDKA 6100, Casamigos tequila over The Agency branded ice by Disco Cubes.
The estate's airy main level stunned with an 800-gallon aquarium, Eco Smart custom fireplaces, custom hardwood floors and a statement waterfall wall. Guests perused the home's exquisite amenities, including a lower level with an onyx bar, movie theatre, fitness studio, wine cellar and auto gallery showcasing several vehicles from .

​​​​​​​"This place is truly one-of-a-kind, you just will not find a home like this again. It is a stunning, fully-realized work of art," says , who represents the listing along with .
Attendees also made time to take pics in the Instagrammable indoor swing and vibrant flower wall, crafted by , as well as .

​​​​​​​As the evening wound down, guests took in panoramic views of twinkling city lights from the estate's rooftop deck, sights that were complimented by s live renditions of current hits and hip hop covers.

"There are so many elements in this home that thrill people," says David. "From the interiors—which are so well-conceived and designed for easy everyday living and large-scale entertaining—to this epic back terrace with an incredible view. I can't get enough of it."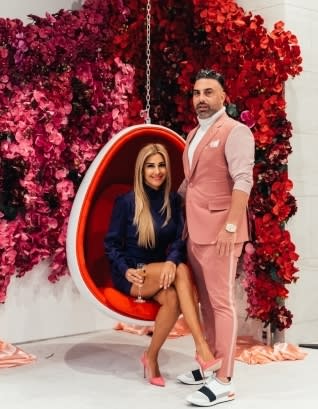 See more pictures from the event below. For more information about 1475 Bel Air Road contact and David Parnes.